Top Web Development Company in Hyderabad
Expert Front-End and Back-End Web Developers in Hyderabad.
Specializing in PHP, Laravel, React js, Svelte, Javascript and more.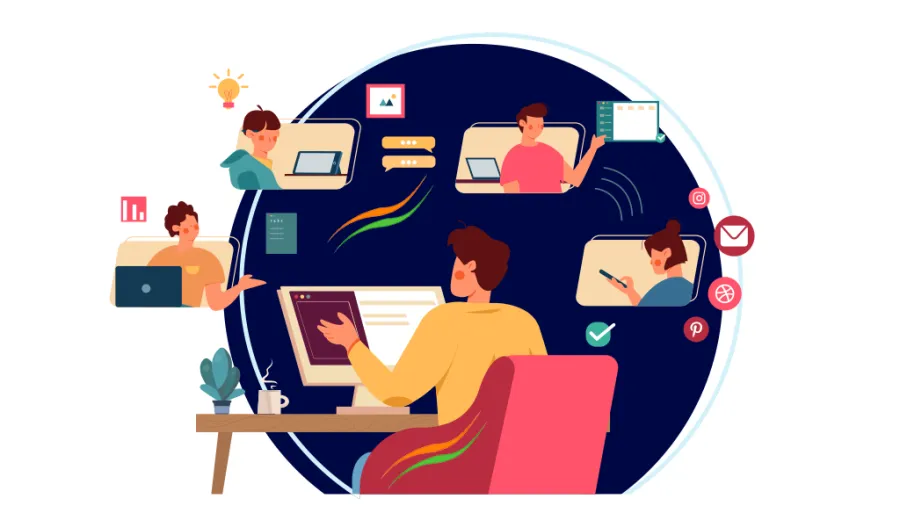 At India First Tech, we offer customized web development solutions designed to help startups and small businesses achieve their online goals. Our experienced team of web developers uses a variety of cutting-edge technologies and programming languages, including PHP, Laravel, JavaScript, and more. With a focus on functionality, usability, and scalability, we work with you to create a web application that aligns with your business objectives.
Expert Front-End and Back-End Web Developers
In today's digital age, a fast, secure, and responsive website is critical to the success of any business. Our web development services encompass both front-end and back-end development, database design and management, server configuration and maintenance, and more. We keep up with the latest web development trends and technologies to ensure your web application is optimized for speed, security, and scalability.
Specialist PHP Web Developers in Hyderabad
Our team of skilled developers specializes in PHP development, which is one of the most widely used server-side scripting languages in web development. We have extensive experience working with popular PHP frameworks like Laravel, CodeIgniter, and Symfony, as well as the latest tools and technologies. We use best practices to ensure your web application is optimized for performance and usability.
Top Javascript Web Developers in Hyderabad
We also offer JavaScript development services, using popular frameworks like React, Svelte, and Vue.js to build dynamic and responsive web applications. With our expertise in front-end technologies, we ensure that your web application has a clean and intuitive interface that is easy to navigate and use. Whether you need a simple website, a Single Page Application, Progressive Web App or a complex web application, we have the skills and expertise to bring your vision to life.
Customized Web Development in Hyderabad
We understand that every business is unique, and we work closely with our clients to ensure that their web application aligns with their branding, target audience, and business objectives. We provide customized solutions that are designed to meet your specific needs and budget. Our team of experts is dedicated to delivering exceptional service and support throughout the development process and beyond.
At India First Tech Web Design Company in Hyderabad, we are committed to helping startups and small businesses achieve success online. With our web development services, you can rest assured that your web application is built to the highest standards of quality and performance.

Contact us today to discuss your Web Development requirements. We will deliver the project to meet your business goals.
Let's Get Started

Discuss Best Solutions for your Business.

We help you determine what's Best for your Growth!